Hardware wallets have long been known to be one of the best places to store your cryptocurrencies, by storing your coins offline, and Trezor hardware wallets have been a leader in that market with the Trezor One wallet. The new Trezor Model T is the 2nd generation hardware wallet that offer the same high security but now with a number of new features and improved user experience and security.
Trezor Model T Secure Coin Storage
Links in this post may contain affiliate links. Please read our full disclosure.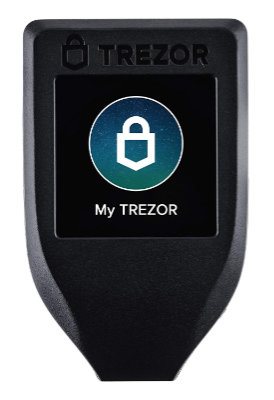 The first and most obvious feature on the Trezor Model T is it's touchscreen which allows you to easily and quickly interact with the hardware wallet. That's not the only upgrade though, while the Trezor Model T hardware wallet includes all the same features as the previous Trezor One, The Model T also features a faster processor and advanced coin support for over 500 different coins.
In addition to securely storing your coins on the Model T wallet, you can also store and encrypt your crypto tokens, passwords and other digital keys – such as GPG, SSH, U2F and others!
So if you're still not storing your coins in a secure hardware wallet, now is the time to look into getting one.
Buy now: Trezor Model T
For more information about the Model T wallet check out Trezor's website here.